Our Lori talks about one of her favorite shows, "New Girl." She also talks about Jess' (Zooey Deschanel) line of boyfriends.
(MINOR SPOILERS)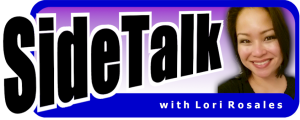 I'm sure my fellow "New Girl" fans have been beside themselves in excitement after watching the recent double episodes of Fox's "New Girl." With the return of Jess' (previous SIDEWALKS guest Zooey Deschanel) ex-boyfriend and additional guest stars who wouldn't be? Before we recap on the latest news in lead character "Jess'" world, I'd like to take a trip down memory lane of Jess' roster of ex-boyfriends.
Paul (Justin Long, "For a Good Time Call") a.k.a "The Music Teacher" was one of the first guys Jess dated after she left her cheating beau at the beginning of season 1. Paul was like a guy version of her and they were adorable together. Paul was a sweet guy who always tried to see the brighter side of every situation. Even when their first "date" ended with him being trapped in an elevator with a dead body he still came back for more. Unfortunately, being a little jaded from her previous break-up Jess was insecure and hesitant about moving forward with Paul. Paul fell in love with her quickly but Jess just wasn't quite there yet and they broke it off.
Russell Schiller (Dermot Mulroney, "The Wedding Date") a.k.a "The Hot Dad" (or the "The Rich Hot Dad" as Jess' roommates liked to call him) was the father of one of Jess' students. Initially Jess butted heads with Russell because of his "style of parenting". It turned out that he wasn't a bad guy he was just struggling to connect with his daughter. He also had the hotts for Jess. When Jess finally got the hint, they dated for a little while before Jess decided to call it quits after realizing they didn't have any passion in their relationship. Their relationship was fun to watch with Jess being the cutesy teacher dating the refined handsome rich dad. Watching Russell play "True American" with Jess and her roommates was one of my favorite episodes. Actually I think any episode they played "True American" easily became a favorite for me.
Of course there were a few guys she met but never pursued anything further than a first date with. There was the guy named Matt (Alan Ritchson, "Hunger Games: Catching Fire") who had the model good looks but later confessed that he has a micro-penis (it's exactly what you think and it's also an actual medical condition). It turned out he also has a girlfriend so naturally that didn't work out. Then there was Oliver (Ryan Kwanten, "True Blood") who turned out to be living with his "ex" girlfriend. That didn't work out either.
Fans will remember when Jess dated her roommate Nick (Jake Johnson). That was definitely a fun relationship. Both characters have fun personalities and that went well together. Ultimately they decided they were better as friends. They seemed like a great couple but from what I can recall they pointed out that they couldn't really see themselves marrying each other (or something like that). Although I really liked them as a pair, I always feel that when shows pair up roommates it somewhat limits storyline dynamics so breaking them up might've been for the better. Besides if they hadn't broken up, Jess would never had dated Ryan Geauxinue.
Ryan Geauxinue (Julian Morris, "Hand of God") was a British teacher new to teaching at her school. He was one of my favorites more so because he also plays "Wren" a character in the Freeform drama series "Pretty Little Liars." Geauxinue- pronounced "goes in you" yeah, knee slapper I know- was fun. I guess you could say he was the British version of Jess. Like Paul, Ryan had a lot in common with Jess but was later offered a high paying job position in England. Long distance didn't work out for them and they called it quits.
Then there's the handsome 6' 4" Sam Sweeney (David Walton, "About a Boy") a.k.a. "The Doctor" or "Jess' Ex Who Punched Nick". They first met in season 2 episode 2 titled "Katie" when Jess posed as his blind date. They "casually" dated agreeing that it wasn't going to be anything serious or monogamous. That didn't work out for Jess so they broke things off, then Sam came back asking for another chance, Jess messed up, and they broke up (again). A few seasons later he turned up again and they are now giving their relationship another shot. I'm interested to see where their relationship will go and how long Walton will be a part of the show. From what I understand, Walton's schedule just might be clear enough to commit to a regular role in "New Girl." NBC's "About a Boy" aired their last episode last April and I haven't heard anything about any other current projects for Walton. Fox recently renewed "New Girl for a 6th season so there's a very good chance we'll see much more of Walton in future episodes to come.
Jess isn't the only one with relationship problems. Her roomie Winston (Lamorne Morris) has been dipping into the dating pool and meeting some pretty interesting women. His latest leading lady happens to be a prankster named "Rhonda" played by none other than Sonequa Martin, who also plays Sasha in the AMC horror-drama series, "Walking Dead." When she was first introduced into the episode I almost didn't recognize her with the beautiful smile on her face. Her character in "New Girl" is literally the complete and total opposite of her character in "Walking Dead." Surprisingly she wears the "happy" face well compared to her zombie killing character. Her character Rhonda in "New Girl" is crazy and hilarious. She even has her own tagline when she plays her pranks which goes a little something like "you just got RHONDA'D!" It's so catchy even Winston uses it. I truly hope to see more of her in the series as Rhonda is a hilariously fun contrast to "Dead's" Sasha. Another guest star in New Girl's recent episode is Kal Penn ("Harold & Kumar") who plays an animal talent agent that's dating Winston's coworker.
"New Girl" has been full of nothing but surprises in their most recent episodes. I'm eager to see what else they have up their sleeves for the remainder of this season on Fox. If you miss any of "New Girl's" episodes you can watch them on Hulu or Netflix. Hulu has all the most recent episodes, while Netflix only has the earlier seasons.