Lori Rosales reviews Gilroy Gardens' special event "Lumination," celebrating Chinese Culture in a whole new light.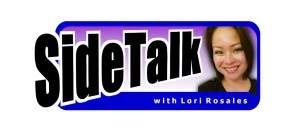 Gilroy Gardens Family Theme Park is every toddler parents' dream (at least this one). It's clean, it has plenty of rides for both big kids and toddlers, there are diaper changing stations and bathrooms throughout the park (also very clean), they have plenty of food choices for picky eaters, and they have family friendly themed events to enjoy all year long. As a mother of a 2 year-old, I truly appreciate the cleanliness (yeah, this is a big one for me), convenience, and fun Gilroy Gardens provides my family. I'm obviously a really big fan but this season I feel like they've truly outdone themselves.
Nestled in the small hills off of Hecker Pass Highway in Gilroy, California, Gilroy Gardens is a horticultural theme park where your family can not only enjoy the rides and attractions but also enjoy the beauty of the gardens and circus trees that are scattered throughout the park. Kids can also visit The Green Barn or educational "nooks" throughout the park to learn about nature, culture, science, and horticultural history of Gilroy Gardens.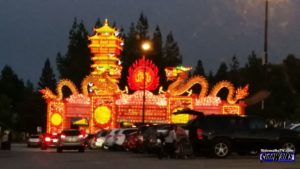 This season, Gilroy Gardens invited guest artists and performers from China and had them turn the park into a beautiful ancient Chinese wonderland. In celebration of Chinese culture and history, they named this beautiful artistic display of light figures "Lumination." Arriving at the park entrance you are greeted by a giant illuminated dragon atop of an illuminated "Gate of Good Fortune." Behind it stands a nine story illuminated temple. Once you enter the park glowing red lanterns and shimmering streaks of light are floating in the trees above you, and beautiful displays depicting pieces of Chinese history are scattered throughout the park. Every intricate display is made of silk, iron, and LED lights. Some displays like the smoke breathing porcelain dragon (made entirely of porcelain plates, bowls, spoons, etc.) feature much more. My favorite display is in "Claudia's Garden," where giant illuminated flowers tower over your head as you walk through twinkle lit trees. At the end of your path you come to a shimmering pond that makes the illuminated Koi fish, flowers, and birds look as though they're dancing on the water.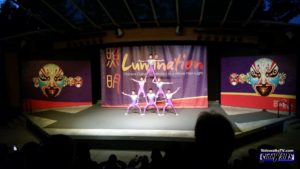 "Your Lumination" admission ticket not only gives you entrance to the park and displays, but also to the nightly Chinese performances in the Lakeside Amphitheater. These performances feature acrobatics, Chinese juggling, the Chinese art of "face-changing" and more. It seems that the crowd favorite (and mine as well) is the face-changing act. The performer wears a Chinese costume and mask. Throughout his performance, he struts across the stage, changing "faces" as he greets the crowd. It happens so fast there's no telling how he does it, but it's amazing and so fun to watch. My son loves it and likes to clap to the music. The acrobatics are incredible. Their strength and agility are impressive. It's funny when you listen to the rest of the crowd that are watching. Everyone "ooohs" and "ahhhhs" with amazement the entire time. For table side entertainment the park also offers a "Dinner & Show" where the family can enjoy a Authentic Chinese Buffet while watching a live performance in the Events Plaza.
Lumination is a limited special engagement and will only be on display till the end of November. I encourage everyone to come experience this wondrous exhibit of Chinese History illuminated.
(Photos by Lori Rosales, Sidewalks Entertainment)