Correspondent Lori Rosales remembers her 1st experience at being at The Island Reggae Festival in the Bay Area. The next festival is SATURDAY JULY 9, 2016, 10AM – 11PM at SANTA CLARA COUNTY FAIRGROUNDS in San Jose, CA.
THE SAN JOSE ISLAND EXPERIENCE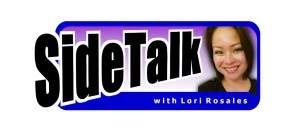 It's officially summertime! Kids are out of school, if you're a teacher you're probably on break as well, daytime temp is over 80, and I'm able to enjoy my pool without a hypothermic reaction.
If you live anywhere in the San Francisco Bay Area, you already know of all the annual events to look forward to this season. There are street festivals, music festivals, beer crawls, wine walks, county fairs, and all sorts of other fun things to do. The event that I'm eagerly looking forward to this season is the Island Reggae Festival (IRF). They are celebrating their 5th season this year and I can't wait to experience all that IRF has to offer!
Before the IRF, I wasn't too familiar with the particular genre of music that was performed there. Usually when someone says "Reggae" I think of Bob Marley or Barrington Levy and it reminds me of incense, colorful shirts, and Birkenstock sandals. I know that might sound sort of cliché, but thanks to some of my college friends those are the memories that come to mind when I hear "Under Mi Sensi" by Barrington Levy. The reggae music that's performed at IRF (like music by Fiji or J Boog) I imagine white sands, ocean breeze against my face, and remember falling in love in the summer time. In my mind I go to my tropical happy place without a plane ticket. It's the kind of music you listen to on vacation, by a warm blue ocean, with a Mai Tai in hand, next to the one you love. Just thinking about it makes me want to take a trip back to Hawaii.
At the first IRF, I had the opportunity of interviewing the performers backstage. It was truly an honor to be able to be a part of their groundbreaking event. That was my first time conducting artist interviews at a live event and it was incredible. I was nervous but I met some pretty talented, amazing, people. That was truly a great day. In between interviews, I was able to check out the festival. In addition to the concert, they had Polynesian dance performances, vendors to shop at, and food. Lots and lots of food! They had a good variety to choose from — if you haven't seen my posts on my social media I'm a bit of food "enthusiast." They had Mexican, Japanese, Fusion, Samoan, Tongan, Filipino, and other cuisines. My favorite was the shaved ice. It was amazing. The food, live music, sunshine, and positive vibes made for a perfect day. The fireworks at the end of the night was the icing on the cake.
In the past few years, the IRF family have not only increased their audience but they've also increased the level of entertainment. The first two IRF were held at Great America in Santa Clara. Both years sold out at a capacity of 8,500 people. With a desire to accommodate a larger audience, they changed their venue to the Santa Clara County Fairgrounds. Since they switched venues, they've reached a capacity of over 13,000 people each year. They've also added to the agenda of fun stuff to enjoy. In addition to live music, your general admission ticket also gives you access to carnival rides, a tattoo showcase, island dance performances, a car show, and a youth rugby tournament. It's a lot of ground to cover but luckily it's literally an all day event (10A-10P) so there's plenty of time. If you need a drink, they also have beer gardens for the 21 and up crowd. IRF is a family friendly event for you to bring the whole family, so there's no need to get a sitter bring the kids along! I also got the inside scoop on some of the vendors that will be there this year: Mo's Hut, Poor Man's Bread, Tropical Fruit Freeze, RawKine, FireKnife, Soulnese, Yummi BBQ, and more. This means there will be short ribs, pork adobo, chicken & waffle burritos, lumpia, shaved ice,, and more! Oh yeah, I'm already making my game plan for that day.
Any ways, if you haven't gotten your tickets yet you better get them soon because they're selling very quickly. If you've never been you should definitely go this year. Their list of performers for this year is going to be epic. If you're not familiar with the artists, look up their music. I promise you won't be disappointed.
Here are a few of my personal favorites by a few of this year's performers:
"Won't Be Long" by Collie Buddz

"Simple Love Song" by Anuhea

"I'm the One" by Sammy J

"She's Royal" by Tarrus Riley

People from all over the world (including the performers) will be traveling to San Jose for this festival. You should too!
(Please note: "Sidewalks Entertainment" is one of the sponsors listed and media press that's invited for this year's Island Reggae Festival)