Lori has her thoughts on actor Nathaniel Buzolic, an Australian actor who appears on the CW show "The Vampire Diaries" and its spin-off "The Originals."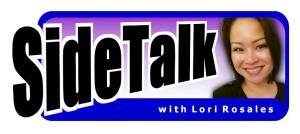 I'm the type of person who likes to read the last chapter of a book before reading the entire book. What can I say? I'm not really a fan of surprises. So naturally when a show brings back one of my favorite characters, rekindling one of my favorite fictional TV couples, I like to get an idea of what will become of their love story. I'm a bit of a romantic. So, cheers to team "Kolvina"! Kol Mikaelson and Davina Claire of CW's "The Originals" are back in action.
Nathaniel Buzolic plays Kol Mikaelson, who was first introduced in the CW series "The Vampire Diaries" as a member of the notorious Mikaelson family. In the story of the Mikaelson family, they are the original family of vampires beginning the vampire species. "The Originals" is a spin off of "The Vampires Diaries," taking place in the city of New Orleans and centering on the Mikaelson family. Kol is the psychotic, bloodthirsty, yet charming, youngest brother of the Mikaelson family. In his "travels" he met a beautiful young witch named Davina Claire (Danielle Campbell) with whom he formed a romantic relationship. He fell in love with her and changed his wicked ways before meeting his untimely (second) death. More recently, Kol has returned from the dead only to find that his family is facing a great threat. Magic was used for Kol's return but might also lead to his demise. I expect the next few episodes will reveal what's to come for Kolvina and next season. With season 3 coming to close, fans can look forward to a 4th season as CW has recently signed to continue "The Originals" this Winter.
Kol has been said to be one of Buzolic's favorite characters, but when the Australian heart throb is not a blood thirsty vampire, he also plays other roles in other popular TV shows. Freeform's (formally ABC Family) "Pretty Little Liars" fans recognize Buzolic as Dean Stavros, who was Spencer Hastings' (Troian Bellisario) Substance Abuse Counselor in season 4. He first appeared in the episode "Cover for Me." Although a romantic connection was implied, their relationship was short lived and Dean Stavros only appeared in four episodes.
In a change of genre Buzolic plays a leading role as Jimmy Barnes in the new CW Seed's TV comedy series "Significant Mother," which originally aired their first season in August. "Significant Mother" is about a young restaurateur named Nate Marlowe (Josh Zuckerman) who's bestfriend/roommate (Buzolic) becomes romantically involved with Nate's mother, Lydia Marlowe (Krista Allen). Jimmy and Lydia decide to pursue their relationship at the expense of Nate's disapproval. The story takes its twists and turns as more characters are introduced into the series making a relationship between Jimmy and Lydia more and more difficult to sustain. Rumor has it that when signing to the series, Buzolic mentioned that he'd also like to continue to be a part of "The Originals" as well. There is still no word on a season 2 premiere date for "Significant Mother." So the big question is if "Significant Mother" is not renewed for a second season, does that mean Buzolic's character will continue into the fourth season of "The Originals?" We'll find out more in the next few weeks.
"The Originals" episodes are also available on The CW's website, Hulu and Netflix. If you're unfamiliar with the show you should definitely take a gander. It's a great show for anyone who's a fan of supernatural fiction.