"Harry Potter" returns with a new story … and as a play. Lori's thoughts on the upcoming "Harry Potter and the Cursed Child."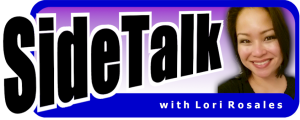 (Spoilers for those of you who have not read or seen the second part of The Deathly Hallows)
It's been 19 years since the first "Harry Potter" book, "The Sorcerers Stone," was first published and 15 years since the movie was released in theaters. For my fellow "Harry Potter" fans, I'm sure you're very pleased to know that J.K. Rowling has written an eighth installment to add to the "Harry Potter" life story called "Harry Potter and the Cursed Child: Parts I & II." It gets even better in that. This isn't your average book.
From the official site:
Based on an original new story by J.K. Rowling, Jack Thorne and John Tiffany, "Harry Potter and the Cursed Child" is a new play by Jack Thorne. It is the eighth story in the Harry Potter series and the first official Harry Potter story to be presented on stage.

It was always difficult being Harry Potter and it isn't much easier now that he is an overworked employee of the Ministry of Magic, a husband and father of three school-age children. While Harry grapples with a past that refuses to stay where it belongs, his youngest son Albus must struggle with the weight of a family legacy he never wanted. As past and present fuse ominously, both father and son learn the uncomfortable truth: sometimes, darkness comes from unexpected places.

"Harry Potter and the Cursed Child" is one play presented in two Parts, which are intended to be seen in order on the same day (matinee and evening) or on two consecutive evenings.
You heard it right, it's the script book for a play! If you live anywhere near London's West End, I truly envy you my friend.
Let's do a quick recap on where we left off from the last book / movie. Ron and Hermoine are married with two kids. They have a daughter named Rose and a son named Hugo. Ron is the Godfather of Harry's eldest son James Sirius. Harry works at the Ministry of Magic and is married to Ginny (Ron's sister). They have 3 kids (eldest to youngest): James Sirius, Albus Severus, and Lily Luna.
From what I know of in regards to J.K. Rowlings' latest "Harry Potter" installment, the story centers around Harry's eldest son James Sirius. If you're familiar with the last book, he was the son that was worried that the sorting hat might put him in Slytherin. That one little tidbit of the ending has my imagination running wild with all sorts of possibilities as to where Rowlings will be taking the "Potter" story.
Of course, with my wild imagination, I like to keep things interesting by expecting the worst. Maybe James is placed in Slytherin and becomes the next Tom Riddle/Voldemort? Ooooooh … yeah, I went there. That would definitely be a whole another of "crazy." I guess we'll never know. At least not until "Harry Potter and the Cursed Child: Parts I & II" is published July 31, 2016.