Kim Basinger has been cast in the "Fifty Shades of Grey" sequel, "Fifty Shades Darker." Lori has her thoughts on Basinger and the choice of the casting.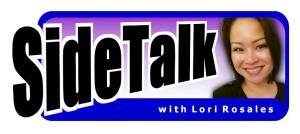 Since the movie release of "Fifty Shades of Grey", eager fans have been wondering when the next movie to the series will be in theaters and who are they casting for the new additional characters? The good news is, "Fifty Shades Darker" and "Fifty Shades Freed" is currently in production. "Fifty Shades Darker" is rumored to be in theaters February 2017. They've already cast some major roles, one including Elena Lincoln or as Anastasia Steele (Dakota Johnson) likes to call her "Mrs. Robinson" (reference from "The Graduate," another great film you should watch).
Who they cast for the character of "Mrs. Robinson" had to be believable. She had to look like the type of woman Christian Grey (Jamie Dornan) would be attracted to, but she also had to look like someone his mother is close friends with. I'd imagined this was a difficult character to cast because of her complexity. They found the perfect fit in casting Kim Basinger as Elena Lincoln (a.k.a. "Mrs. Robinson").
Basinger has a decorated background in playing a temptress in some of her earlier films. My Basinger top 3 favorite films: "Blind Date," "Cool World," and "Batman." If you haven't seen these movies, I highly recommend them to you especially if you're as much of a movie fanatic as I am. You can rent and see these movies online. Let's take a trip down memory lane.
I loved the movie "Blind Date." I'm a total sucker for romantic comedies. "Blind Date," co-starring Bruce Willis, was a movie about exactly that, a blind date. It's a fun movie about a man and a woman who are set on blind date that goes comically wrong when the man learns (the hard way) that his date cannot handle her liquor. Their one date leads to a wild chain of events including: jail, a wedding, and a stalker. It's a sexy, fun, comedy. Basinger and Willis make quite the attractive pair in this film.
In "Cool World," Basinger plays the sexy animated character "Holli Would". Great name right? Her character is quite the vixen as she stops at nothing to achieve her greatest desire to become human. This movie was filmed in "Who Framed Roger Rabbit" style, combining animation with real actors / settings. I'm not sure which Basinger character name I like more "Honey Hornee'" ("Wayne's World 2") or "Holli Would"? I know one thing's for sure, Holli Would, although gorgeous, is not a girl to be reckoned with.
Of all the "Batman" movies, my favorite thus far is "Batman" released in 1989, directed by Tim Burton (I'm a big fan of his films), featuring Michael Keaton as Batman and Jack Nicholson as the Joker. Keaton was my generation's Batman. (Sigh) Looking back on his character, he was quite the billionaire charmer. Yeah, I used to have a crush on the Michael Keaton's Batman. Basinger stars as the beautiful, tenacious reporter Vicki Vale, who is eager to discover the man behind the mask. Basinger did such an amazing job as Vicki Vale. Prince even wrote a song about her character. Granted it was mainly for the movie but it was a great song.
I expect that Basinger as Elena Lincoln will be a hybrid combination of all my favorite Basinger characters. She'll be sexy, persistent, devious, with a pinch of crazy, and she'll be going head to head with Anastasia Steele in the the "Fifty Shades of Grey" series. I'm eager to see Basinger bring Elena Lincoln to life on the big screen.