Beau Behan appears on "Sidewalks Entertainment" as a correspondent.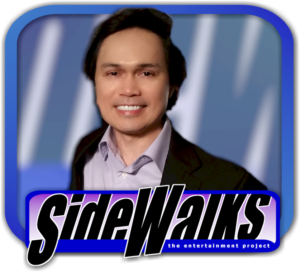 Beau Behan is a movie reviewer and Hollywood entertainment reporter. Currently, he is Patch.com's National Film Critic and Arts/Entertainment writer. Beau's work has been featured on NBC Bay Area, NBC News and Boston Globe. Previously, he had his own weekly entertainment TV show called "Beau's Flicks & Nix" on the Comcast Hometown Network in the San Francisco Bay Area.
Using his "Flicks & Nix" banner, Beau first appeared on "Sidewalks Entertainment" in late 2016 with video reviews of films, such as "Room," "The Hunger Games: Mockingjay – Part 2," "Carol," "Macbeth," and "Spotlight."
His "Sidewalks" on-air debut as a correspondent came with interviewing the directors of "Trolls," Mike Mitchell and Walt Dohrn. Other interviews include actor Chin Han ("Ghost in the Shell") and actress Hong Chau & producer Mark Johnson ("Downsizing").