Previous SIDEWALKS guests William Shatner, Robert Englund, Marina Sirtis and Denise Crosby are some of the many guests beaming down to the 2017 Silicon Valley Comic Con.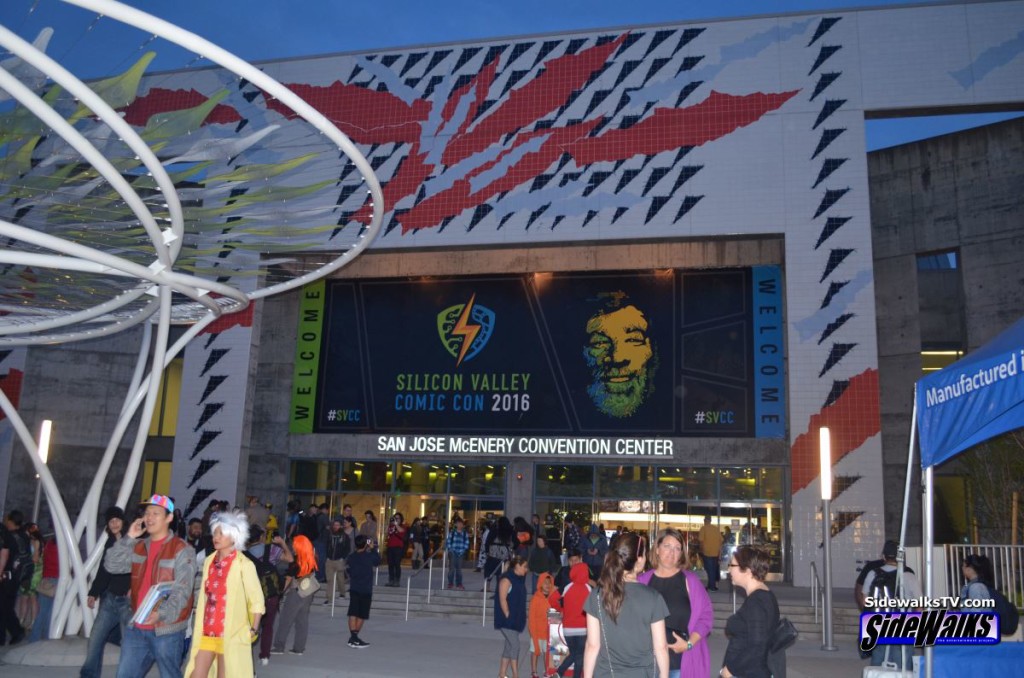 The 2nd Annual Silicon Valley Comic Con (SVCC) is returning to San Jose, CA, on Saturday and Sunday, April 21-23, 2017. The event will be held again at the San Jose Convention Center, located in downtown San Jose.
Last year, the "Sidewalks Entertainment" crew was at the Silicon Valley Comic Con and we brought back a load of pictures and some interviews of the inaugural event, including a memorable chat with actress / singer Nichelle Nichols, the original Lt. Uhura from the original "Star Trek" series. Our team will be there again, and we hope to bring back more incredible coverage to you.
Just announced (March 20, 2017): Grant Gustin, star of the hit The CW television series "The Flash," and Tom Felton, Draco Malfoy from the "Harry Potter" films and series regular on "The Flash," have been added to the show's guest lineup. This marks Gustin's first ever appearance at any Comic Con. Fans will get a chance to meet the fellow co-stars for photos, autographs and a special Q&A session.  Gustin will be at SVCC on Sunday, April 23, while Felton will be at SVCC on Saturday and Sunday, April 22-23. They will appear on-stage together for a fan Q&A on Sunday.
The lineup of the weekend event is growing. Some of the recently announced guests Gina Torres ("Firefly," "Serenity," and "Suits"); John Cusack ("Being John Malkovich," "High Fidelity" and "Sixteen Candles"); Billy Boyd (played Peregrin "Pippin" Took in the film trilogy "The Lord of the Rings"); William Shatner ("Star Trek," "Boston Legal"); Buzz Aldrin, the Apollo 11 Astronaut and one of the first people to walk on the moon; Steven Yeun ("The Walking Dead"); Robert Englund ("Nightmare on Elm Street"); Pam Grier, best known for "Foxy Brown"; Adam Savage ("MythBusters," "Unchained Reaction"); Tory Belleci and Kari Byron ("MythBusters," and now "White Rabbit Project"); and the 30th anniversary cast reunion of "Star Trek: The Next Generation" featuring Jonathan Frakes, Marina Sirtis, Denise Crosby, Brent Spiner, and Gates McFadden.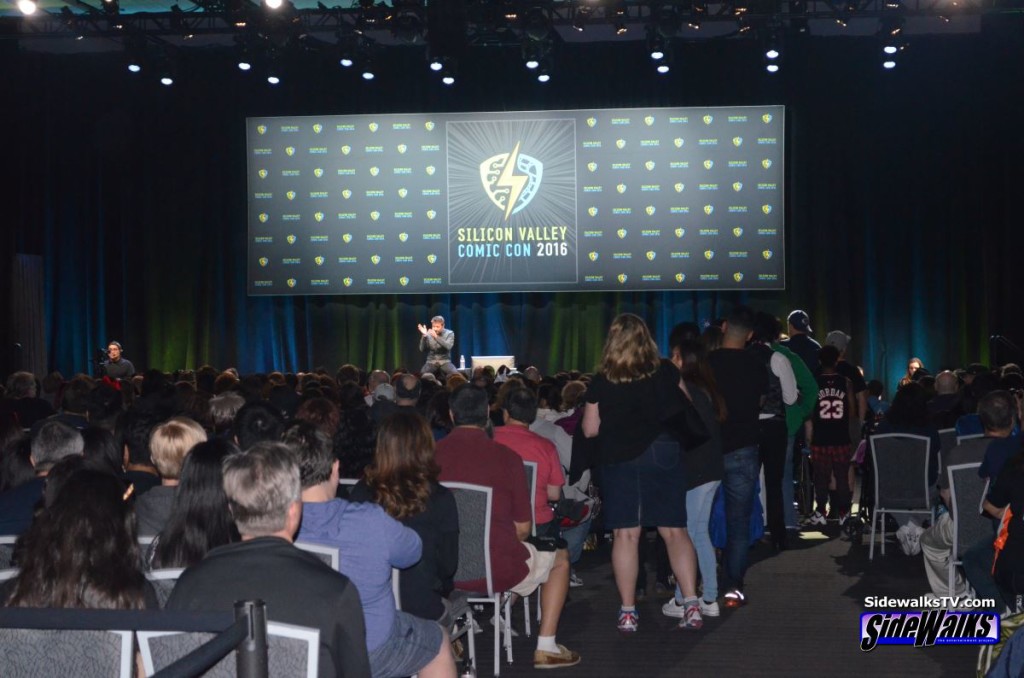 The concept of Silicon Valley Comic Con (SVCC) was to bring together America's two greatest superheroes: Pop Culture and Technology. Presented by Steve Wozniak, the true pioneer (along with Apple Computer co-founder Steve Jobs) of the personal computer revolution of the 1970s, SVCC featured celebrities, comics, independent artists, cosplay, video games, consumer electronics, music and apps. In the developers' mind, Silicon Valley Comic Con is where entertainment and the electronic worlds intersect.
A full list of SVCC guests and guests can be found at their official website.